Tsinghua University School of Economics and Management (Tsinghua SEM) hosted an exchange event to help students from Hong Kong, Macao and Taiwan adapt to campus life on the evening of September 17.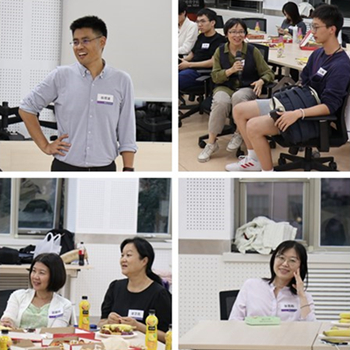 Teachers participated at the exchange meeting (From the left: CHEN Yubo, ZHAO Dongqing, QU Weijing and ZHANG Wanyun)
Professor CHEN Yubo, party secretary of the Tsinghua SEM (the school)'s CPC Committee, Professor ZHAO Dongqing, deputy party secretary of the school's CPC Committee, Professor ZHANG Wanyun, assistant director of the United Front Work Department of Tsinghua CPC Committee, Professor QU Weijing, head of the graduate working group of the school's CPC Committee, and GUO Zhaohui, head of the student working group, attended the meeting with more than 30 undergraduate and graduate students from Hong Kong, Macao and Taiwan.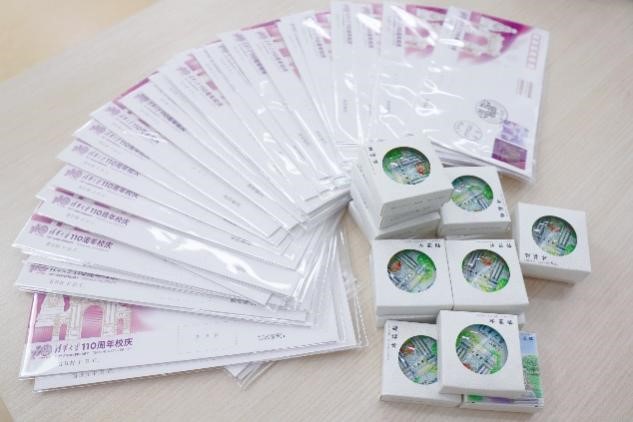 Exquisite gifts from the event
Students and teachers were randomly divided into three groups and put to work scoring points in an icebreaker game. Students received special Tsinghua gifts – such as 110th anniversary envelopes and refrigerator stickers – according to their total point ranking.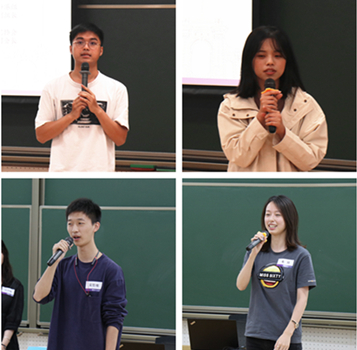 Students introduced themselves one by one.
At the beginning, students took turns to introduce their names, majors and hometowns, and to speak about their hobbies and experiences in the fun activity "Two truths, one lie." The game helped students to learn more about each other.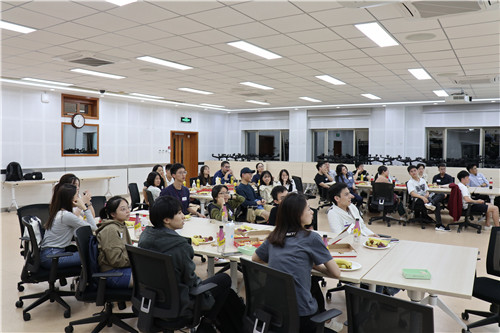 Teachers and student played "Guess the idiom by the picture".
The next icebreakers were "Guess the idiom by the picture" and "Who is the spy?" Teachers and students worked together, inspiring bursts of laughter.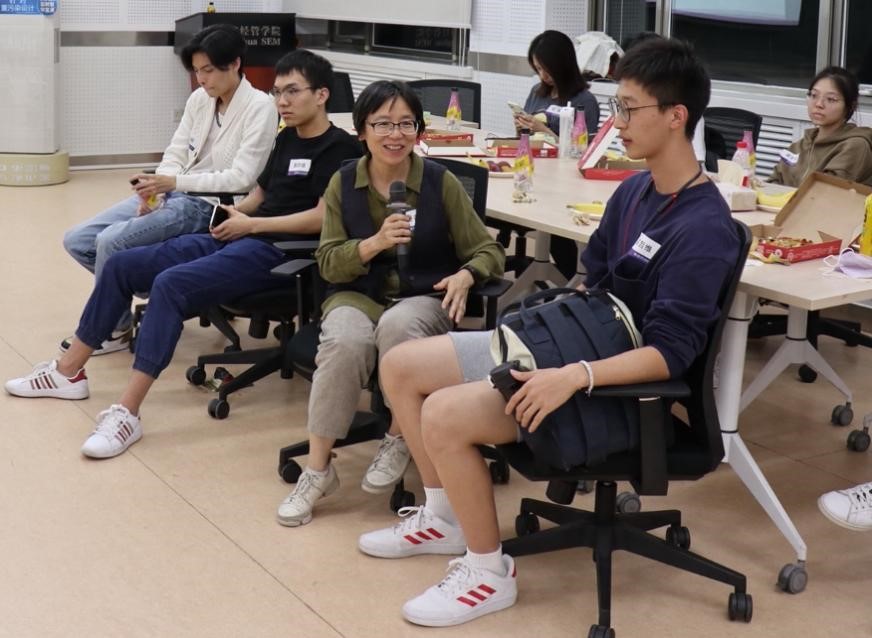 A friendly exchange among teachers and students during "Life at Tsinghua"
The teachers and students shared their thoughts on the topic of "How do you like living in Tsinghua." The moderator CHEN Weiyu said he felt pressure from academics and life as a new student at the beginning. However, after getting more familiar with the other students, CHEN found everyone worked hard but made time for leisure, and he should learn to combine work and rest. ZHANG Jiahang said he made many friends in the beautiful campus and hoped that they could help each other and grow together.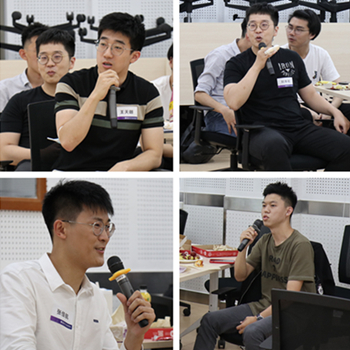 Students shared their school life and thoughts

Professor CHEN Yubo pointed out that the school always put cultivating students first and cared a lot about the growth and development of students from Hong Kong, Macao and Taiwan. He said the school would try its best to meet students' diversified needs and provide them with a platform and space for development. CHEN also raised up three requirements for the students. The first requirement was broad unity and inclusiveness. CHEN encouraged the students to learn and communicate more with their mainland classmates and teachers and integrate into the collective with an open cultural attitude. What's more, CHEN also said he expected them to study hard, grow in talent and integrate personal development into the overall national development. Thirdly, CHEN hoped the students open up horizons, develop comprehensively, gain a deeper understanding of China's national conditions and be a witness and builder of China's development.
Professor CHEN Yubo made the concluding statement.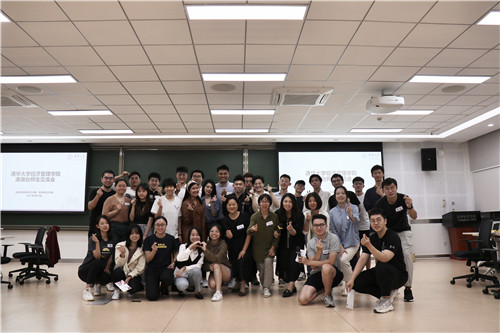 All the students and teachers attending the activity
Editors: REN Zhongxi, Li Ying, Derrick Sobodash