Mogo Auto Intelligence and Telemetics Information Technology Co, Ltd (MOGO), an alumni-founded company, donated to support the construction and development of the Tsinghua X-Lab education platform and the X-Lab space in the SEM new buildings on August 5, 2021.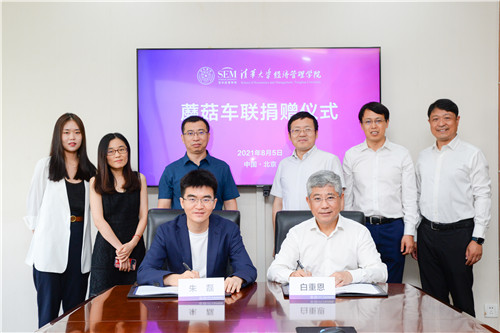 The donation ceremony
SEM Dean BAI Chong-En, Associate Dean Li Jizhen and Head of the Dean's office and Alumni Development Center Yun Tao attended the donation ceremony. MOGO Founder and CEO Zhu Lei (MBA Class of 2014A), MOGO Vice President Deng Zhiwei and MOGO Vice President Wan Ru presented school administrators with the donation.
BAI thanked them for the donation and introduced Tsinghua X-Lab as an educational platform for the discovery and cultivation of talents in creativity, innovation and entrepreneurship established by Tsinghua University and relying on SEM, which makes it an important part of the new buildings construction project.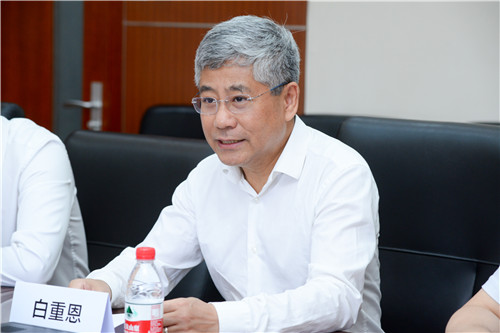 Dean BAI Chong-En delivers his speech.
BAI said the donation will help Tsinghua University to better educate students in creativity, innovation and entrepreneurship. He hoped new ideas and creative enterprises will enter the education platform through its cooperation with alumni enterprises. He looked forward to more cooperation in the future to promote the development of Tsinghua X-Lab.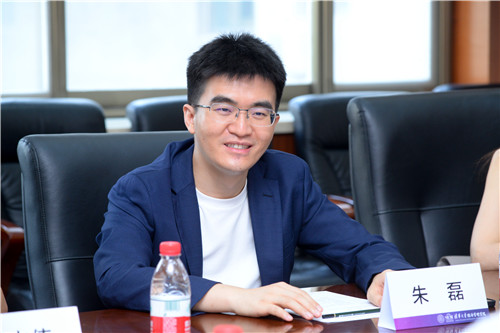 Zhu Lei speaks at the ceremony.
As a full-stack technology and operation service provider of autonomous driving, MOGO has developed rapidly since its establishment with the support of the community and efforts of its team, Zhu said. He appreciated being back at Tsinghua and was thrilled to support his alma mater in its business development and growth. Zhu pledged to help the school develop and to maintain long-term communication and cooperation following the donation. He said he hoped the school could give more guidance and care to MOGO.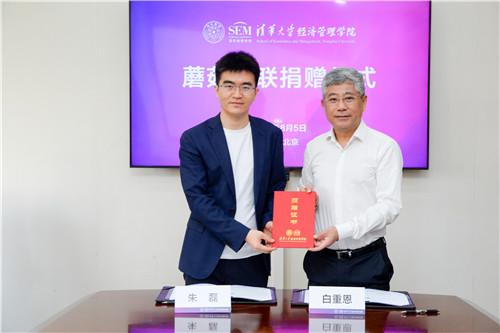 BAI Chong-En issues a donation certificate to Zhu Lei
Zhu and BAI signed the donation agreement and BAI issued a donation certificate to Zhu at the end of the ceremony.
Editors: REN Zhongxi, Li Ying, Derrick Sobodash