The Toyko 2020 first gold medalist Yang Qian is having a triumphant return with her coach and teammate Shi Mengyao.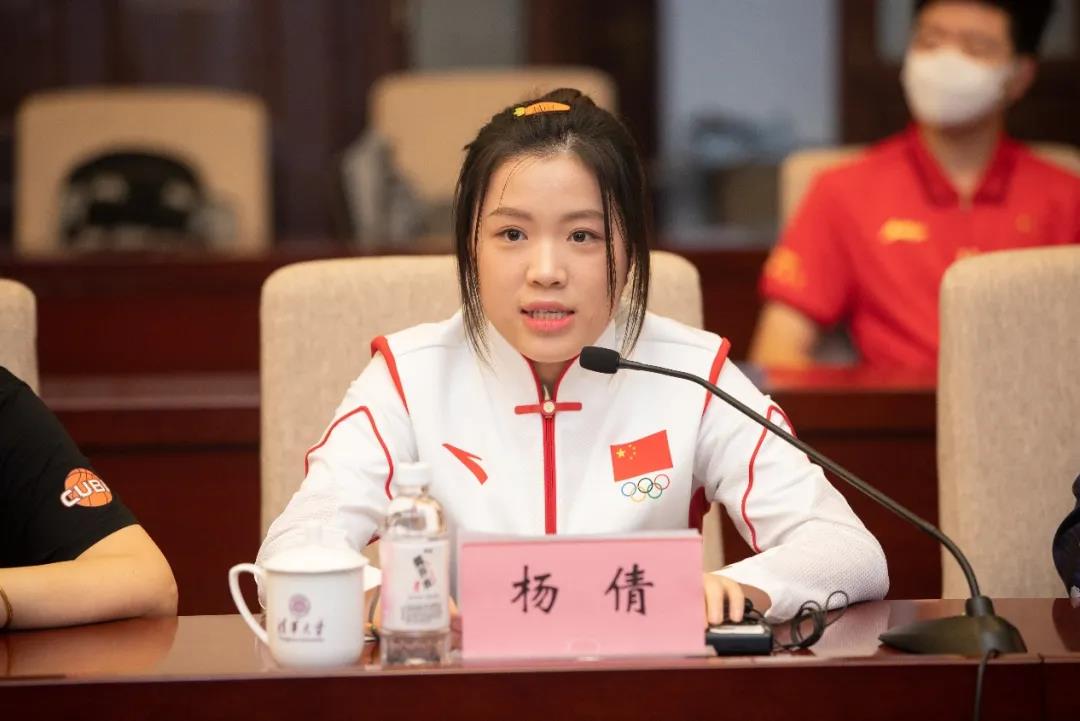 Yang Qian spoke at the welcome meeting.
Vice President Yang Bin congratulated the two athletes who not only achieved exceptional results in the Olympic games, but also embodied the best spirit of Tsinghua, sports and modern times. He mentioned the sporting tradition in Tsinghua has integrated physical education and academics. Tsinghua will continue to strive as a benchmark in cultivating sporting talents.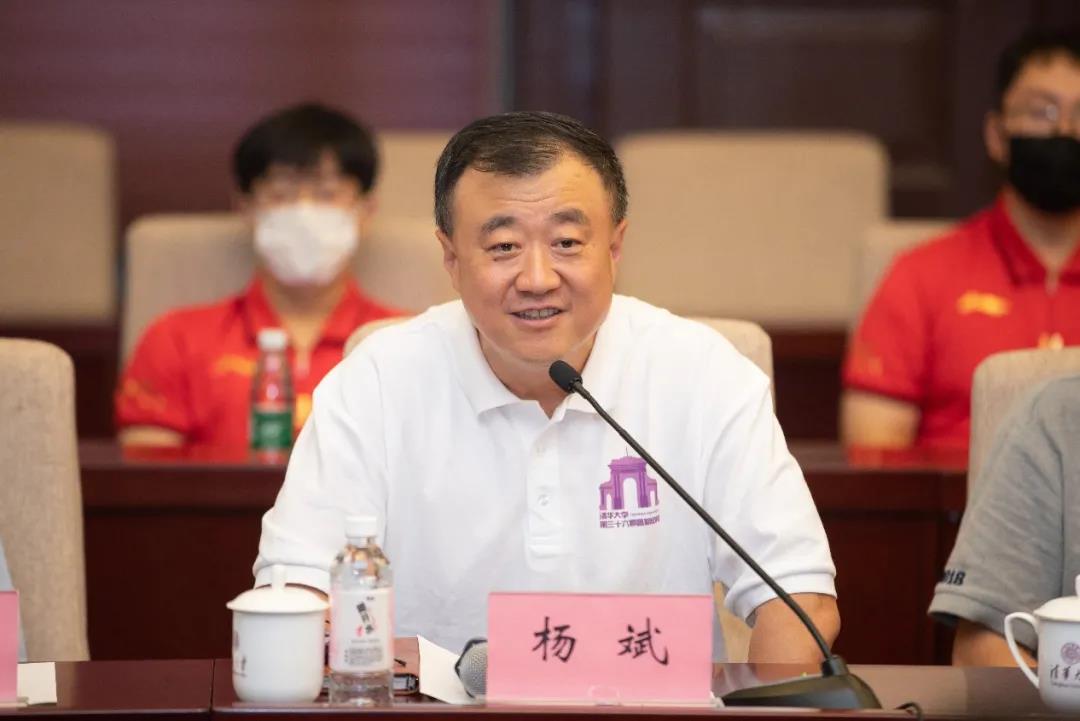 Yang Bin spoke at the welcome meeting.
"Tsinghua has given me an edge in all-round development. The Tsinghua spirit has motivated me to grow and improve, and empowered me to strive for the Olympic Games." The School of Economics and Management undergraduate Yang Qian thanked the school leadership and her coaches. She has returned to campus with two air rifle medals in the women's and mixed team's 10m competitions.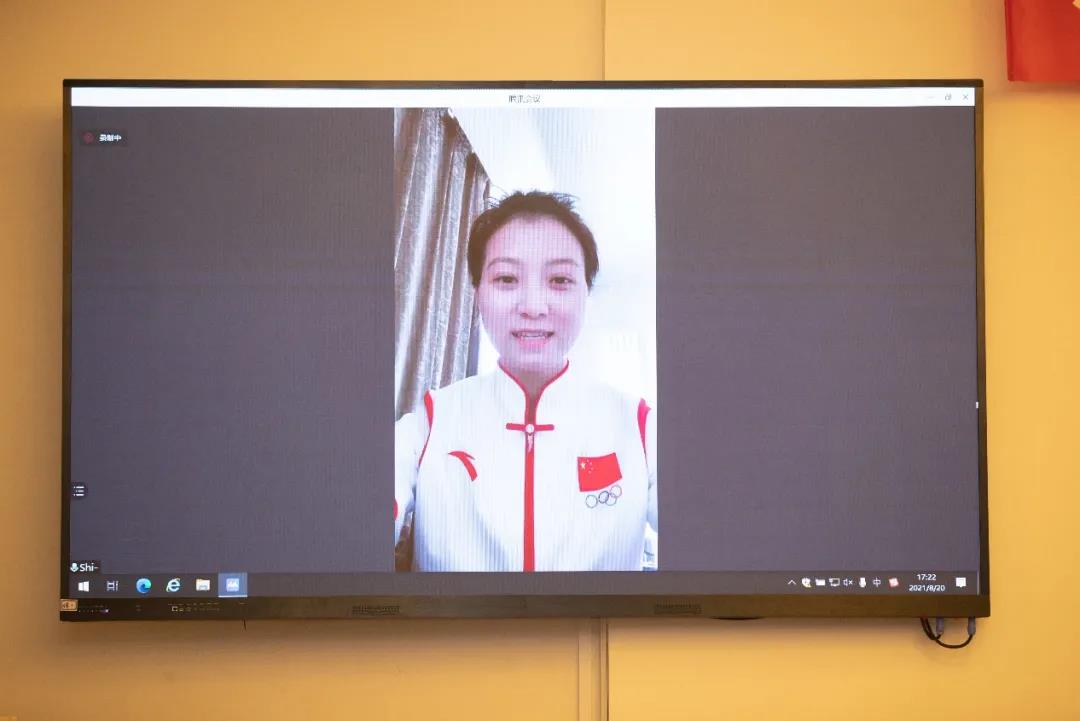 Shi Mengyao spoke via video link.
"This failure encourages me to be a more mature and excellent athlete. As the Tsinghua saying goes, 'Self-discipline and Social Commitment'. There is no shortcut to winning." Being in quarantine, Shi Mengyao, an undergraduate from the shooting team, shared her stories on the Olympic shooting range online.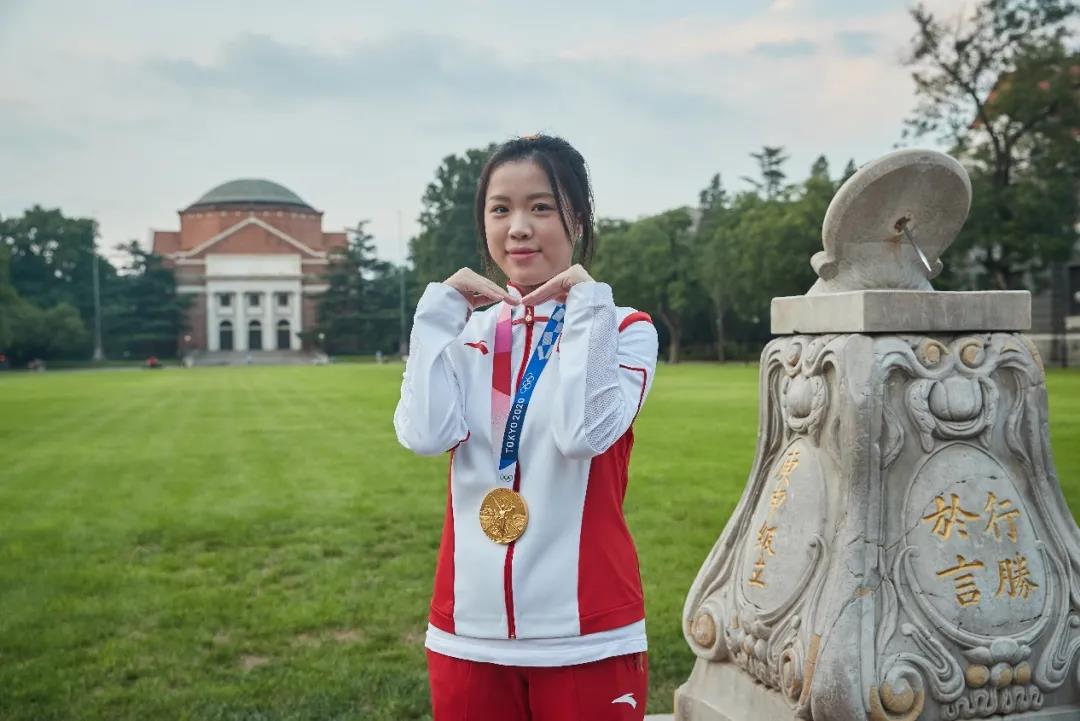 Yang Qian posed at Tsinghua campus.
21-year-old Yang Qian presented her winning ceremony uniform and the Olympic mascot to the university. On behalf of Tsinghua, Vice President Yang, Vice Chairperson Guo Yong of the University Council, and Director of the School Sports Committee Shi Zhongkai gave away Tsinghua 110th anniversary souvenirs.

Source: TSINGHUA
Writer: Mina Cheung
Editors: Liu Shutian, John Olbrich