NSC International (NSC), an alumni founded company, donated to support the facilities of Tsinghua SEM's New Buildings. The donation ceremony, held on August 5, featured SEM Dean BAI Chong-En, Associate Dean Li Jizhen, and Head of the Dean's office and Alumni Development Center Yun Tao in attendance. School administrators were presented the donation by NSC Chairman Han Tao (EMBA Class of 2008A), General Manager Zhang Xiang (EMBA Class of 2008A), and Deputy General Manager Zhang Yi (EMBA Class of 2008F).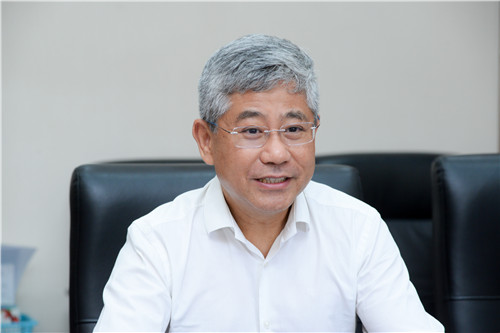 Dean BAI Chong-En delivered a speech.
BAI expressed thanks to NSC for its support of the school. As the supervisor of the new buildings, the company has made an essential contribution to the school's development. The Dean pointed out that the new building was a veritable alumni project, and the development of the college was inseparable from the support of its alumni. In the future, SEM will make greater efforts to fulfill its mission and meet the expectations of its alumni.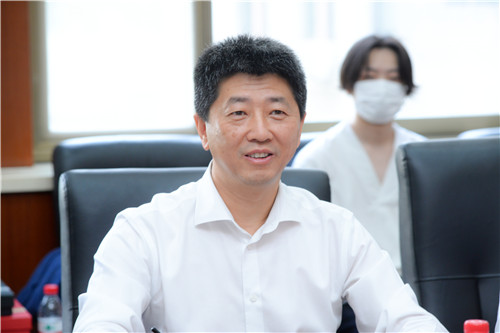 Han Tao spoke at the ceremony.
During his speech Han Tao said that the company was established by a cohort of alumni in 2012. They have always felt grateful to the school and have kept up with its development.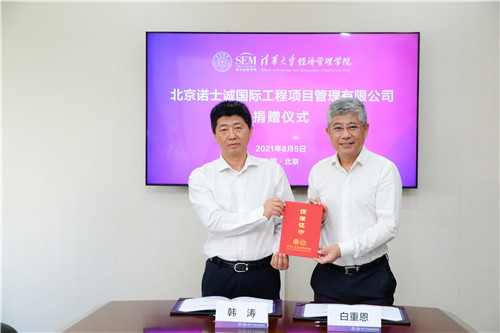 Dean BAI (right) issued a donation certificate to Han Tao (left).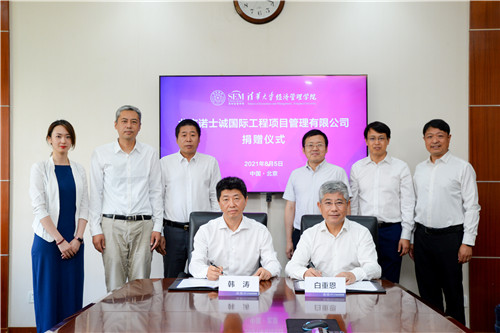 The donation ceremony
Han hoped the gift would help foster more talent within SEM. The company pledged to perpetuate the spirit of Tsinghua University and continue to support the school.
Editors: RE Zhongxi, Roan Henry Guinan